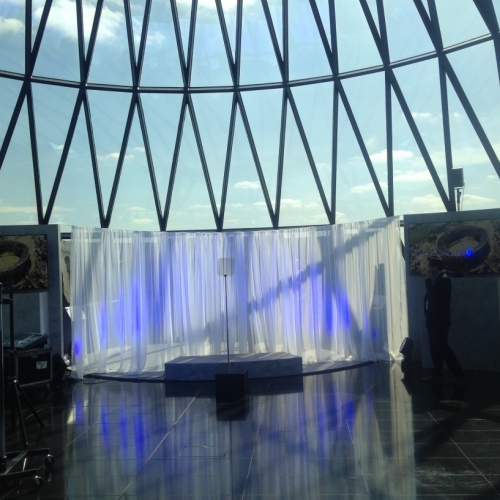 Samsung Curved UHD Launch
On the top floor of the Gherkin, Samsung launched their innovative UHD Curved TV, featuring presentations from interior designer Kelly Hoppen MBE, film critic John Matheison and Eurosport MD David Kerr.
Showcasing the future of home TV, against the stunning skyline of the capital was a coliseum of UHD Curved TVs.
We were extremely pleased to be able to provide first class prompting at the event, even at such dizzying heights.
Project Tags
Share